Sign up below to get occasional news and new episode announcements—click the link in the email for a chance to win that album.
It's pretty simple. ✌️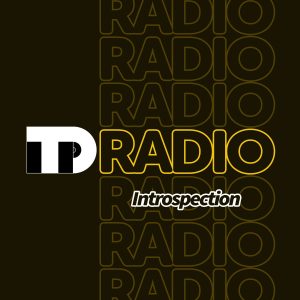 The protests and unrest have had us wondering how to make meaning from this wild, inexplicable time in history — so like usual, we turned to songs. Out came two new TuneDig Radio playlists.
The world already has plenty of protest playlists, so instead we tried to think more deeply about how best to process and live in the moment. This episode (part of a pair) is all about searching deep within and challenging yourself to grow.
Listen with full songs on the YouTube playlist
Combine the podcast with the Spotify playlist
How can music help us make sense of this massive moment? By showing us how to (1) dig deep and (2) do something.

In Part 1 of our latest pair of #TuneDigRadio episodes, we curated + contemplated songs for soul searching and opening up your world.https://t.co/rktdlPUoyf

— TuneDig (@tunedig) July 24, 2020
We're Kyle (right) and Cliff.
We aren't journalists or musicologists or professors.
We're two dudes from Atlanta who care a lot about music. We've been talking to each other about it for more than 15 years.
This podcast is our way of bringing you into that conversation and taking you deeper into these albums that we love.
More About TuneDig
TuneDig began as a little something called MusicGrid.me, which we created after realizing there was no place online to directly exchange music recommendations with your friends. Our aim was simple: to make rating albums simple, useful, and social. We got some love from places like Mashable, Wired, Evolver.fm, and Hypebot. We managed to foster conversation between music lovers, get thousands of reviews, and meet great people.
Along the way, we realized that record stores were an essential part of the music lovers' community. After many a conversation about how we could helpfully connect them to the people who loved them, we began helping them leverage technology to create new revenue streams and embrace streaming services without giving up what's unique to them: expertise and curation. (Long live the counter clerk who knows exactly which record will be the right introduction to jazz fusion!)
TuneDig is our vision to connect music lovers with the music they love, because no matter how much has changed in the way we discover and enjoy music, recommendations from people you trust and respect will always be the best way to find new music you'll dig. With this podcast, we're channeling the spirit of trusted curation pioneered by record stores, and bringing you something to take you deeper into music you can love.